Why We Love Fall Home Improvement (And You Should, Too!)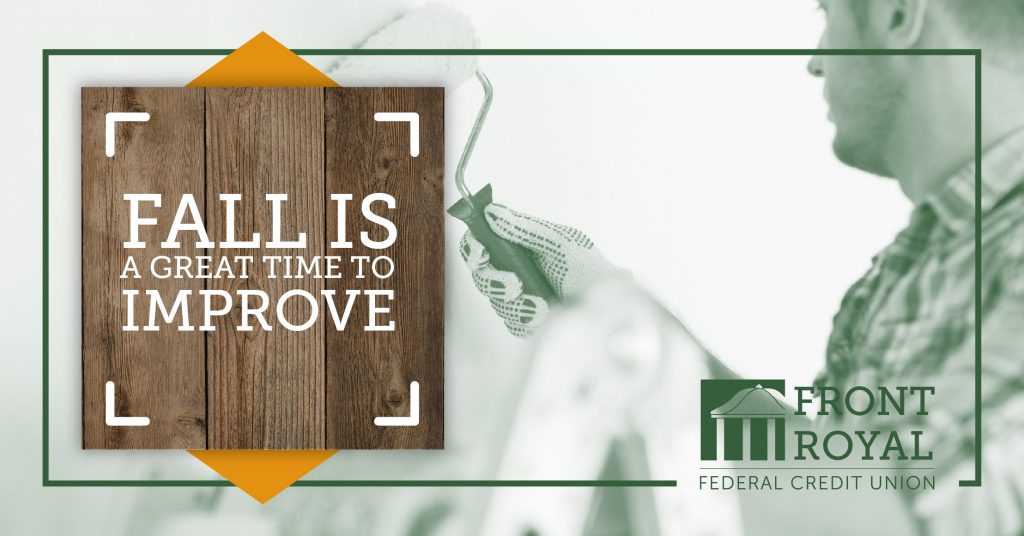 Many consider summer to be the best season for home improvement because of its predictably nice weather and extended daylight. In reality, making upgrades that improve your home's value is a great idea no matter the time of year. As we enter the autumn season, here are some reasons we love fall for tackling projects around the house:
Better Weather
We wouldn't call painting the exterior of your home or building a backyard deck under the hot Virginia summer sun fun. While the weather can certainly be hit or miss in the fall, the moderate temperatures often make outdoor projects much more bearable if you're going the DIY route.
Be Prepared
It's not exactly the best time to find out you have roof damage during a blizzard. Use this time to make sure your home can weather the needs of the next several seasons. Now is a great time to:
·      Check your roof for any leaks, cracks, or damage
·      Winterize your landscaping to ensure it's ready for spring
·      Replace windows to save on heating costs
·      Fix your driveway, as cracks become worse with winter snow and ice
·      Clean out your fireplace
Great Deals
You know how shopping for clothes in the off-season can land you the best deals? The same applies to home improvement! Fewer people starting projects means contractors and home-focused businesses have more time available and may be more willing to offer discounts.
Posted by Liz Garster in Loans.