Personal Loans
Summer Loan Special
Summer is here and if you have big plans like fixing up the yard, paying for wedding expenses, or taking a family vacation, we'll help make it happen. For a limited time we are offering a Summer Loan Special where you can borrow up to $3,500 at 5.99% APR,* and keep things affordable with payments of approximately $109.27/month for 35-months. Use for whatever you need this season! Contact us today to learn more and apply.
*APR = Annual Percentage Rate. Rate and offer subject to change at any time without notice. Membership required. Qualifications apply. One loan special per member per season, maximum of two (2) loan specials per member. Terms and Conditions cannot be modified. $109.27 monthly payment based on $3,500 loan at 5.99% APR over 35 months. Offer ends September 22, 2023. This credit union is federally insured by the National Credit Union Administration.
Member Relief Loans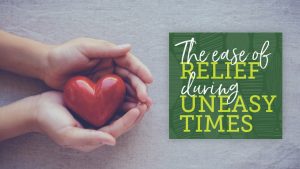 During this time of uncertainty, if you are feeling the stress of worrying about making ends meet or want to consolidate debt from credit cards or other high-interest loans to help lower your monthly payments, Front Royal Federal Credit Union is here to help. Our personal loans feature:
Fixed-rate loan with fixed monthly payments
Affordable monthly payments to help you pay down debt faster
Better alternative to the average credit card
If you need financial assistance with a personal loan, applying is easy:
Call us at (540) 635-7133 to apply over the phone
We are here for you during this time and always, and we look forward to serving your financial needs.
Personal Loans for Any Need
Sometimes it seems as if life has a knack of getting expensive at the most inconvenient times. When you don't want to use your hard earned savings for unexpected expenses, take out a small Personal Loan from Front Royal FCU. The possibilities are endless. It's a win/win – you get to keep your account plentiful and pay back the loan with low rates and affordable payments. Rather than putting a large expense on a credit card, use a personal loan to create predictable monthly payments to pay down the balance in a set amount of time.
There are endless ways to use a personal loan:
Debt Consolidation
Wedding Expenses
Medical, Dental or Orthodontic Bills
Auto or Home Repairs
Tax Bills
Unexpected Expenses
And more!
View our rates or contact us to learn more about personal loans at your credit union.