Scavenger Hunt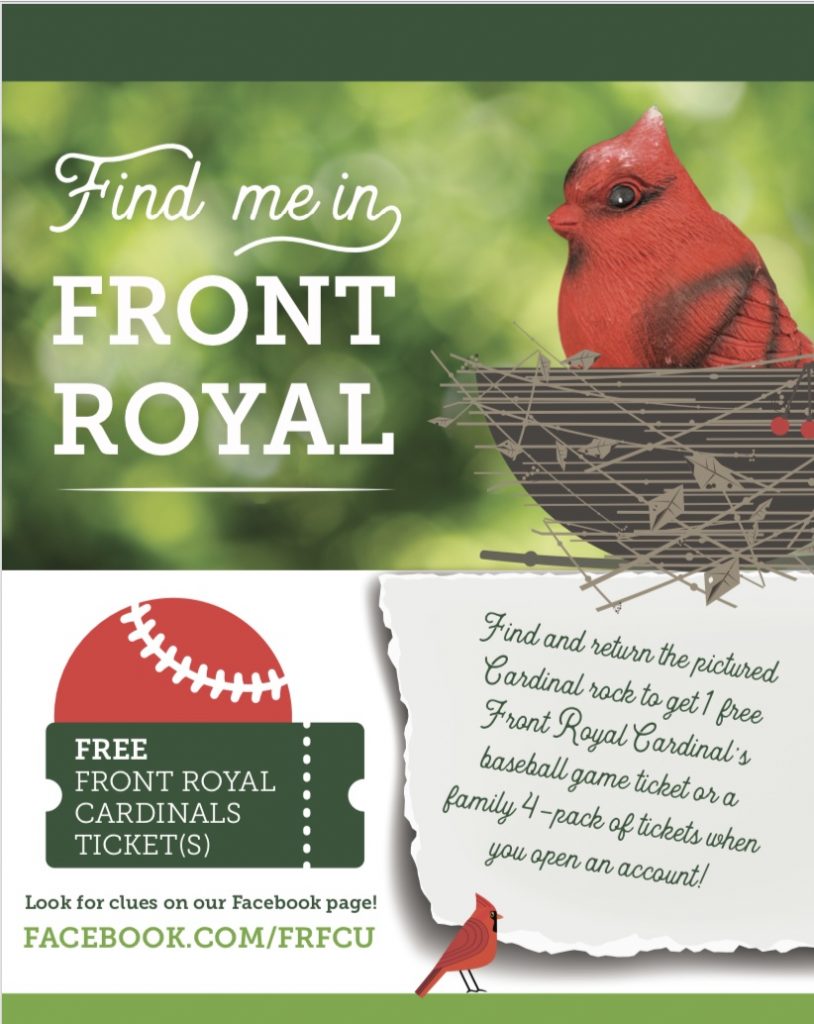 In celebration of our 70th Anniversary, we're sending you on a scavenger hunt around Front Royal to find the pictured cardinal rock. We'll give you clues here on this page as well as on our Facebook page for where to look. Be the first to find the rock and bring it in to us and you'll receive a FREE Front Royal Cardinals baseball game ticket OR open a new account and receive a family 4-pack of game tickets! Check back again soon for clues and happy hunting!
Visit our Facebook page here.
June 20, 2019
Clue: Eastham dog park near river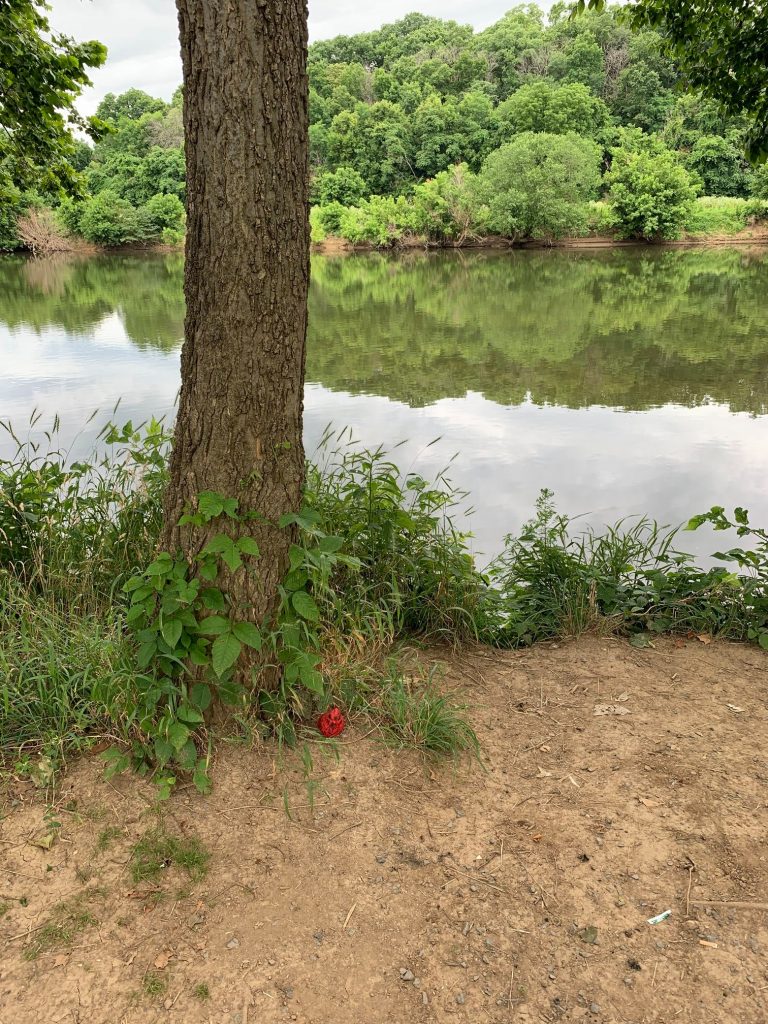 June 26, 2019
Here's your next clue to find one of our cardinal rocks hidden around Front Royal!
Clue: This cardinal rock is on the sidewalk in Leaches Run Park near where the new hospital is being built. Come find me!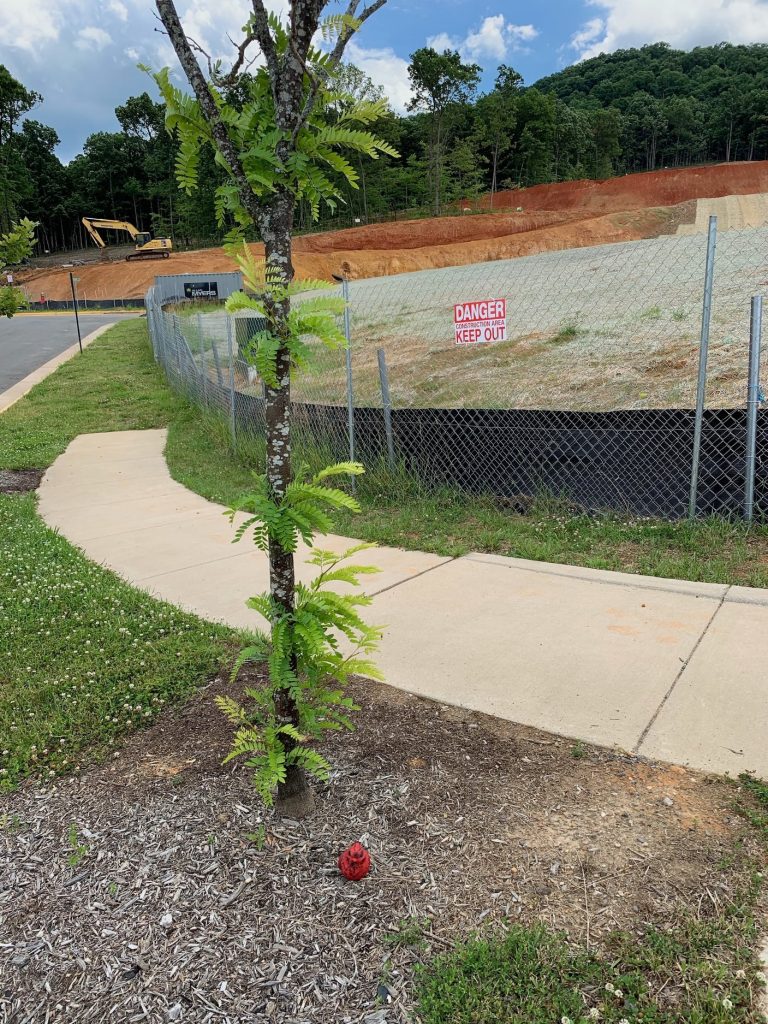 June 27, 2019
Clue: Near Old Urgent Care on Commerce Avenue
Happy Hunting!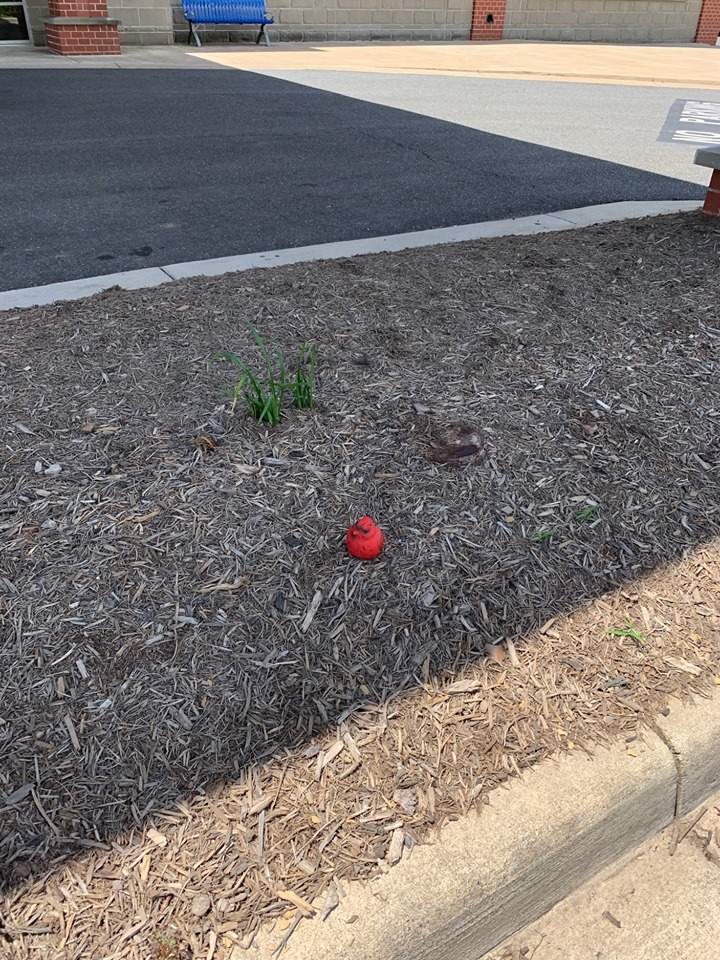 July 1, 2019
Clue: I'm on Main Street near the bakery.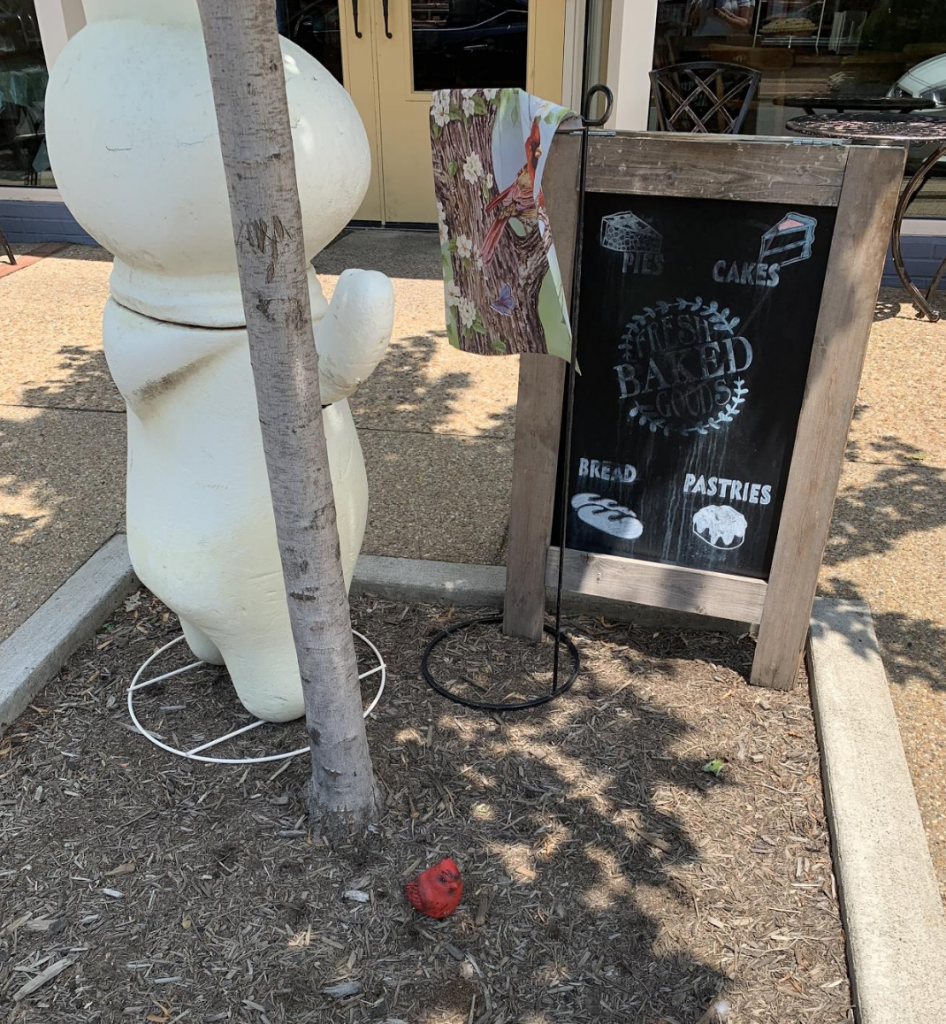 July 2, 2019
Clue: I am located at Prospect St. and Commerce Ave. across from the flea market